The belief that a national culture can best flourish and bear fruit on its own land is the mission of the Land and Culture Organization. Each nation has the privilege of dwelling on its ancestral lands, struggling for its preservation. The commitment of the LCO is to gain and disseminate an intimate knowledge of the land and its rich culture; to raise international awareness that the treasures of the Armenian heritage are at the mercy of an indifferent world, to rescue these treasures from total destruction, and to assist in the social and economic developments of communities living in historic and present-day Armenia.
The LCO is a grass-roots organization founded in France in 1977; its American affiliate was incorporated in 1987 as non-profit organization. It was born on the premise that Diasporan Armenians not only have a moral responsibility to preserve their ancient culture and heritage, but that they must also take an active role by physically working on the lands of their ancestors. Since 1977, the LCO has organized summer campaigns whereby volunteers from around the world can come to work on their ancestral lands. They come to give their time, talents, energies and resources. In return, they gain the knowledge that they have not taken the heritage given to them by their ancestors for granted, but have insured its continuation for the next generation to come.
The goals are ambitious, but the LCO brings these goals to concrete fruition through its work.
The Land and Culture is a 501c(3) non-profit organization.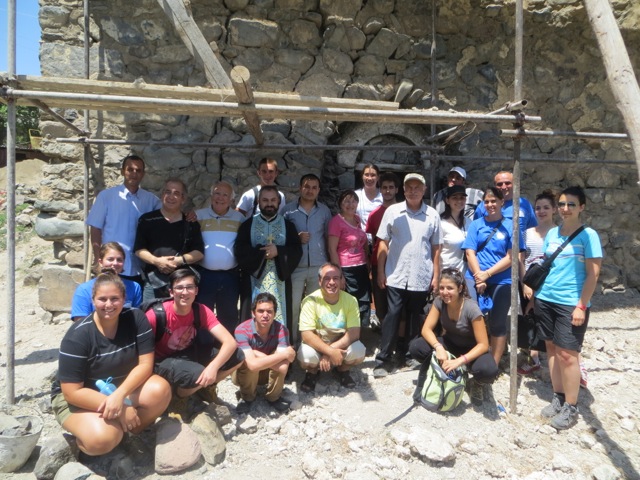 Shikahogh, Armenia - The LCO/OTC volunteers are settled in the village of Shikahogh and hard at work on the 16th century Sourp Stepanos Nakhevegah Church. The group is working on the exterior and interior on the site. During off hours, they are enjoying village, the lush Shikahogh Forest Preserve area, and historical sites in southern Armenia.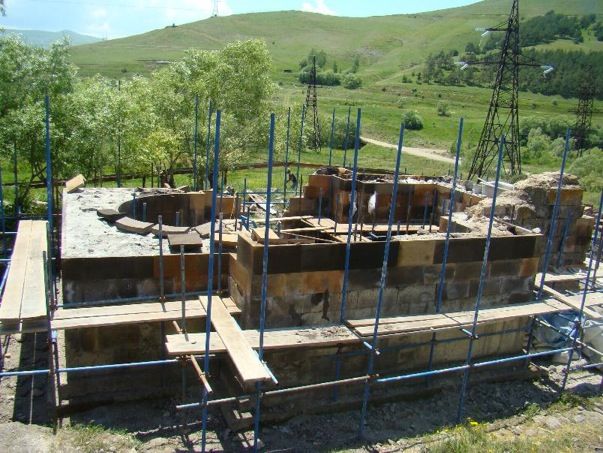 20 volunteers from Canada, France, Switzerland, and the United States, as well additional volunteers from Armenia are getting ready to begin their summer adventure. Volunteers will begin arriving in Yerevan on July 19th preparing to head off to the campaign sites.