Shikahogh Village - Sourp Stephanos Nakhevegah Church
This is the third year that LCO will work in the village of Shikahogh (sheg hokh/red soil) in the southern Syunik region near the city of Kapan and the Armenian-Artsakh border. Shikahogh is mentioned in the 13th Century historian Stepanos Orbelian's "History of the Sisian State". It is located by the dense Shikahogh State Reserve, Armenia's second largest forest reserve. The area has a mild climate with streams, forest and ecotourism adventures. Volunteers will live in the village while renovating the 16th Century basilica style Sourp Stepanos Nakhavegah Church with inscriptions on the altar from the 13th Century. The church was in a state of collapse from years of neglect during Soviet times. Restoration work will continue, fortifying the crumbling outer walls and rebuilding the interior church altar.
To see more about the village and the area, you can view the
following video
.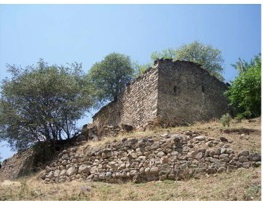 Shikahogh Sourp Stephanos Nakhavegah Church Project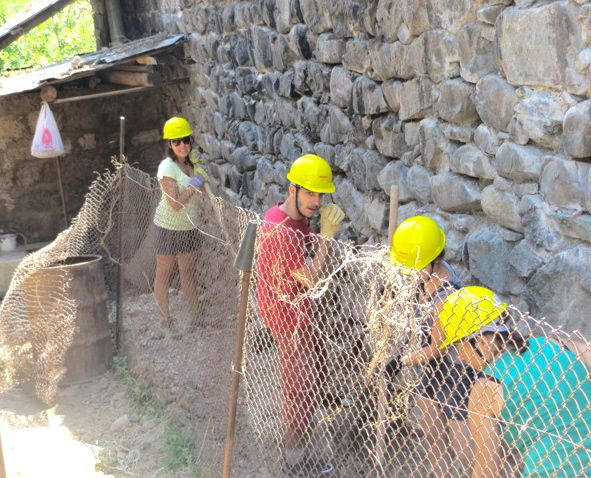 Shikahogh Sourp Stephanos Nakhavegah Church Project
Shirakamut Village - Tchitchakhanavank Monastery
LCO will be continuing work on the Tchitchkhanavank Monastery located in the village of Shirakamut in the northern Lori Province near Spitak. Tchitchkhanavank was built on the plan of a Christian cross, typical to the sixth and seventh centuries. This church was partially destroyed by an earthquake in 1926, neglected during the Soviet era, and again suffering destruction by the 1988 earthquake. In 2008 and 2009, LCO began the archaeological excavations, which revealed the church's foundation along with ancient tombstones and objects of archaeological interest. 2015 will see the end of this historical restoration project. Volunteers will assist in the final phase of the reconstruction in preparation of the consecration in August 2015. August volunteers will participate in the celebration of this historic event. Historical experts, skilled craftsmen, and LCO/OTC Board Members are overseeing the work on both projects.

Tchitchkhanavank Before Renovation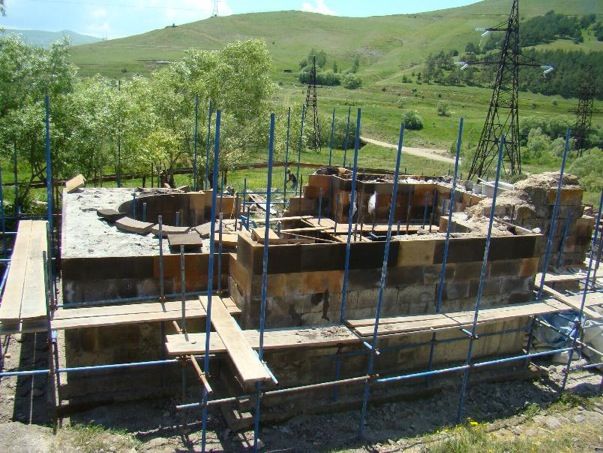 Tchitchkhanavank During Renovation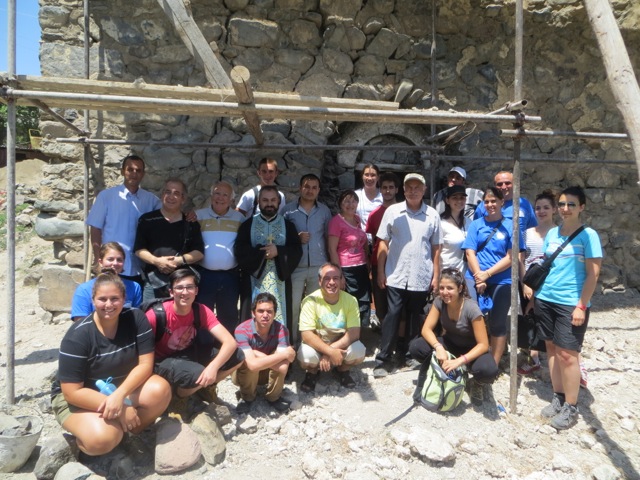 Shikahogh, Armenia - The LCO/OTC volunteers are settled in the village of Shikahogh and hard at work on the 16th century Sourp Stepanos Nakhevegah Church. The group is working on the exterior and interior on the site. During off hours, they are enjoying village, the lush Shikahogh Forest Preserve area, and historical sites in southern Armenia.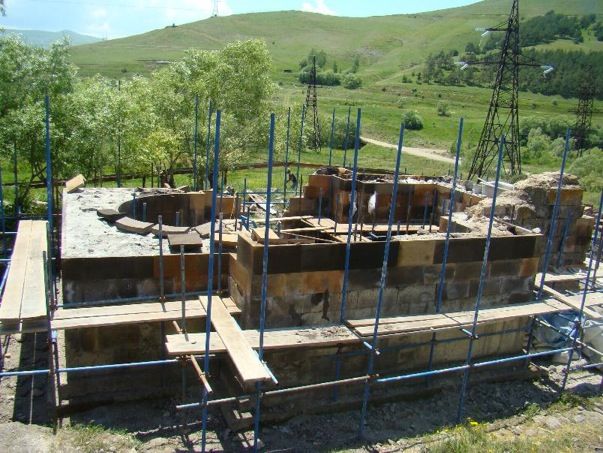 20 volunteers from Canada, France, Switzerland, and the United States, as well additional volunteers from Armenia are getting ready to begin their summer adventure. Volunteers will begin arriving in Yerevan on July 19th preparing to head off to the campaign sites.